Tuesday 23rd January 2018, what a day! We went to the MEN Arena to take part in the Young Voices choir. Please visit the Young Voices page on our website, where you will be able to watch videos of the event and see photographs of us enjoying ourselves.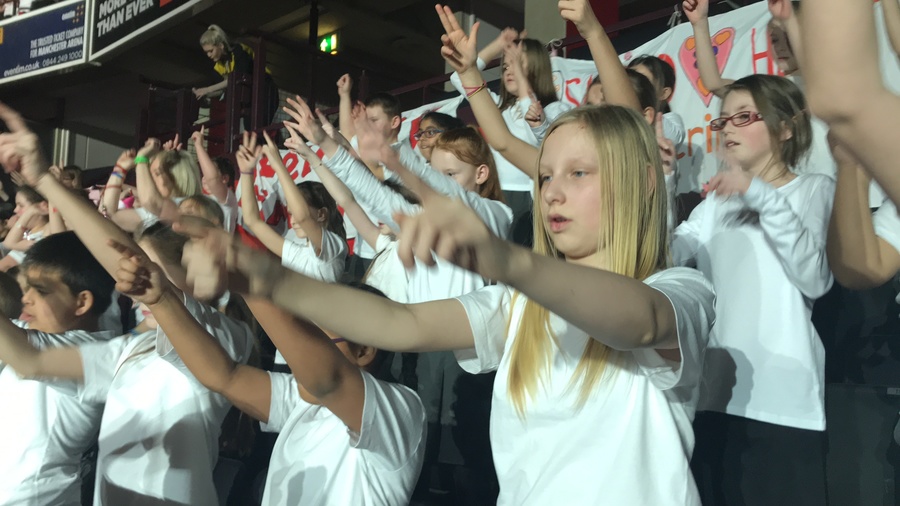 This term we have been studying Macbeth. We have learnt how Shakespeare wrote this as a 'tragedy'. Macbeth lost everything through greed. One of our school governors, Mr Flannagan, and his brother came into school to show us how to act out part of the play.They showed us how to project our voice and use our bodies to show how we were feeling and what the play was about. After, we acted out Scene 1. Here is a video of what we acted out.
Here are the two Flannagan brothers. The one on the right is Mr Anthony Flannagan, our school governor.