Week 6
Phonics:
We have now covered all of Phase 3 phonics. It is important that the sounds your child has learnt become 'sticky' so we will follow the format below each day to retain what we have learnt:
Revisit/Revise - Through quick fire oral recognition of digraphs/trigraphs and tricky words. Repeated practise makes knowledge sticky.
Practise - Using that sticky knowledge of digraphs/trigraphs to read/spell words through fun games.
Apply - Applying that sticky knowledge of digrpahs/trigraphs to read and write sentences.
It is important your child completes all 3 parts of the activity. It shouldn't take more than 20 minutes.
Revisit/Revise:
Can you beat your scores from earlier in the week?
Click the pictures below to go to a new website we will be using lots over the coming weeks. To access the site (newphonicsplay) you need to type:
Username: march20
Password: home
Ensure your child is revising phase 2 and phase 3 only on the game below. Games are all in the resources section
Practise:
Play this game on Phase 2 and Phase 3 only! Read the words and decide whether they are real or nonsense. Feed them to the correct dragon!
Apply:
Ask your child to write a sentence to go with the picture below. Get your child to use their phase 3 phonics mat to help them write, do not copy the sentence.
Write:
The light of a torch.
Revisit/Revise: 29/04/2020
Follow the link on the picture below for a new Phase 3 Tricky Word song!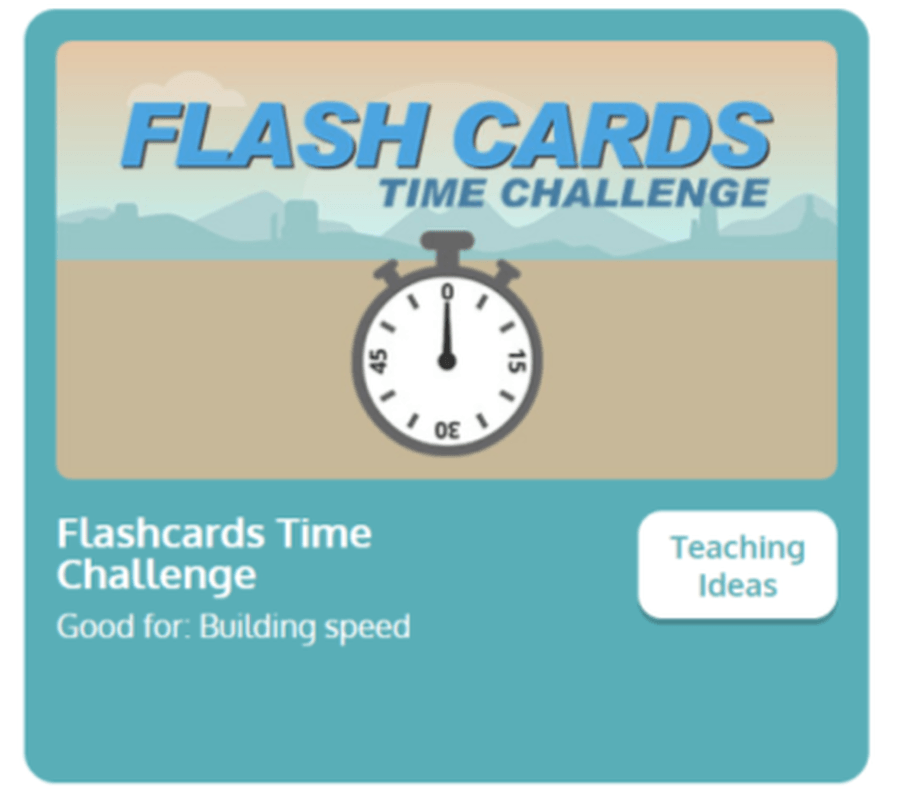 Practise:
Use your phonics to spell Phase 2 and Phase 3 words.
Apply:
Ask your child to write a sentence to go with the picture below. Get your child to use their phase 3 phonics mat to help them write, do not copy the sentence.
Write:
Fish and chips on the dish.
Revisit/Revise: 28/04/2020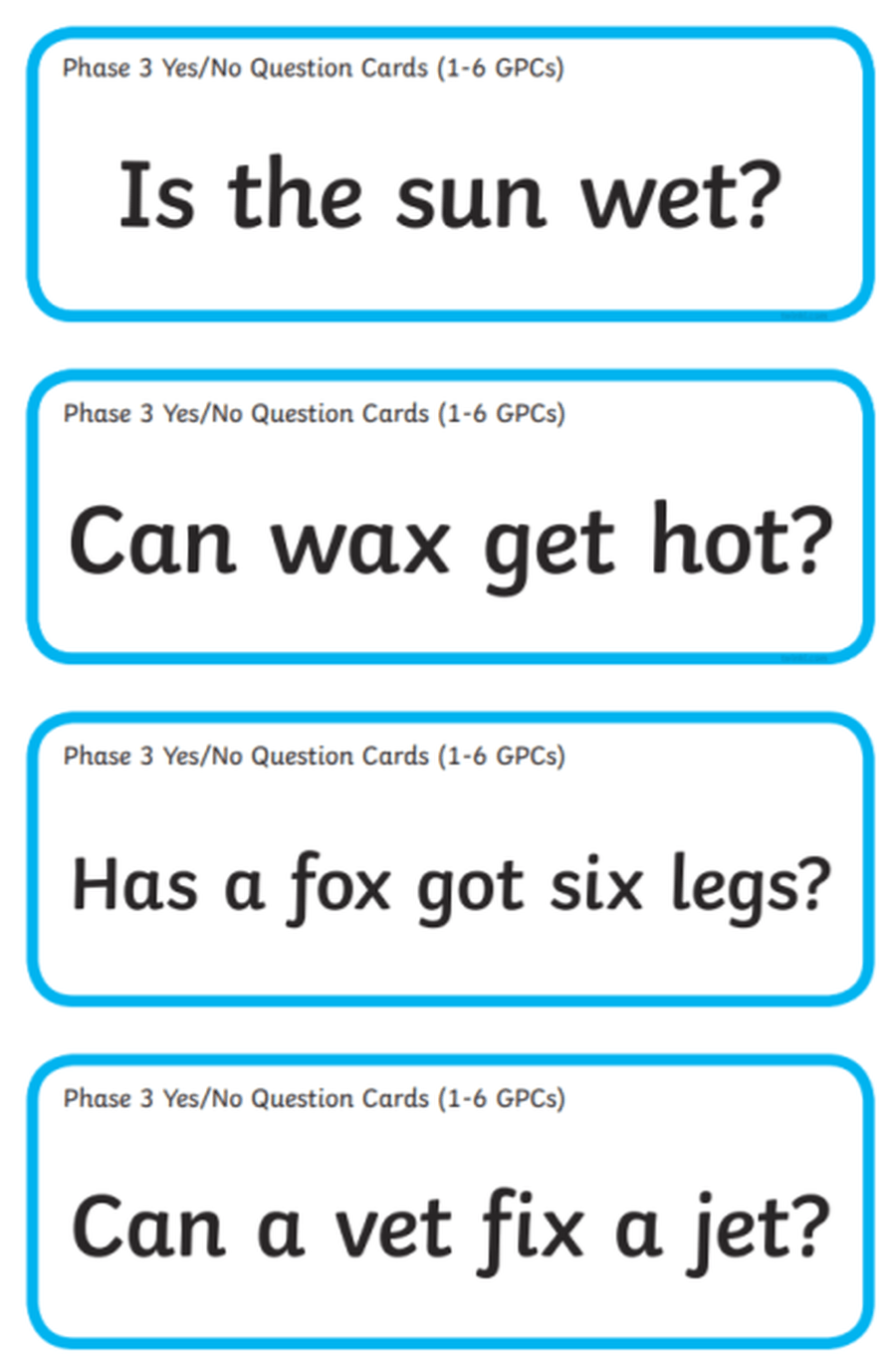 Revisit/Revise 27/04/2020: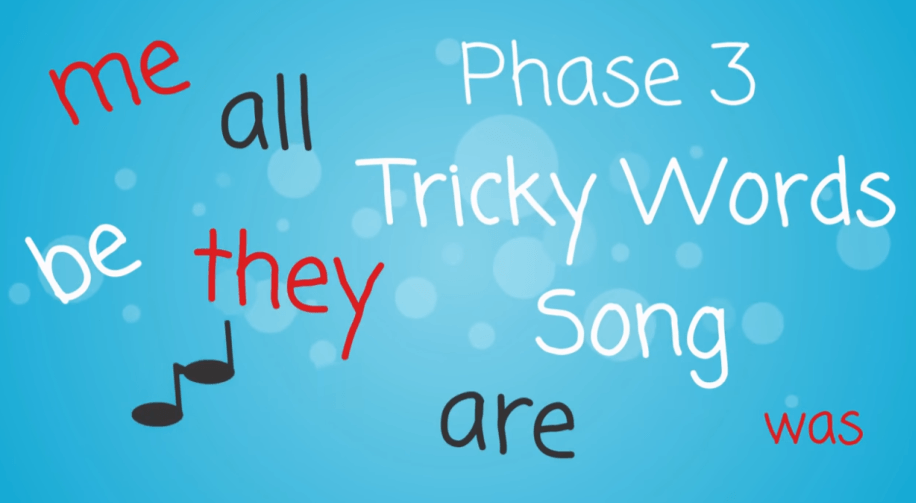 Apply:
Ask your child to read the sentences below using their phonics skills and give you the correct answer.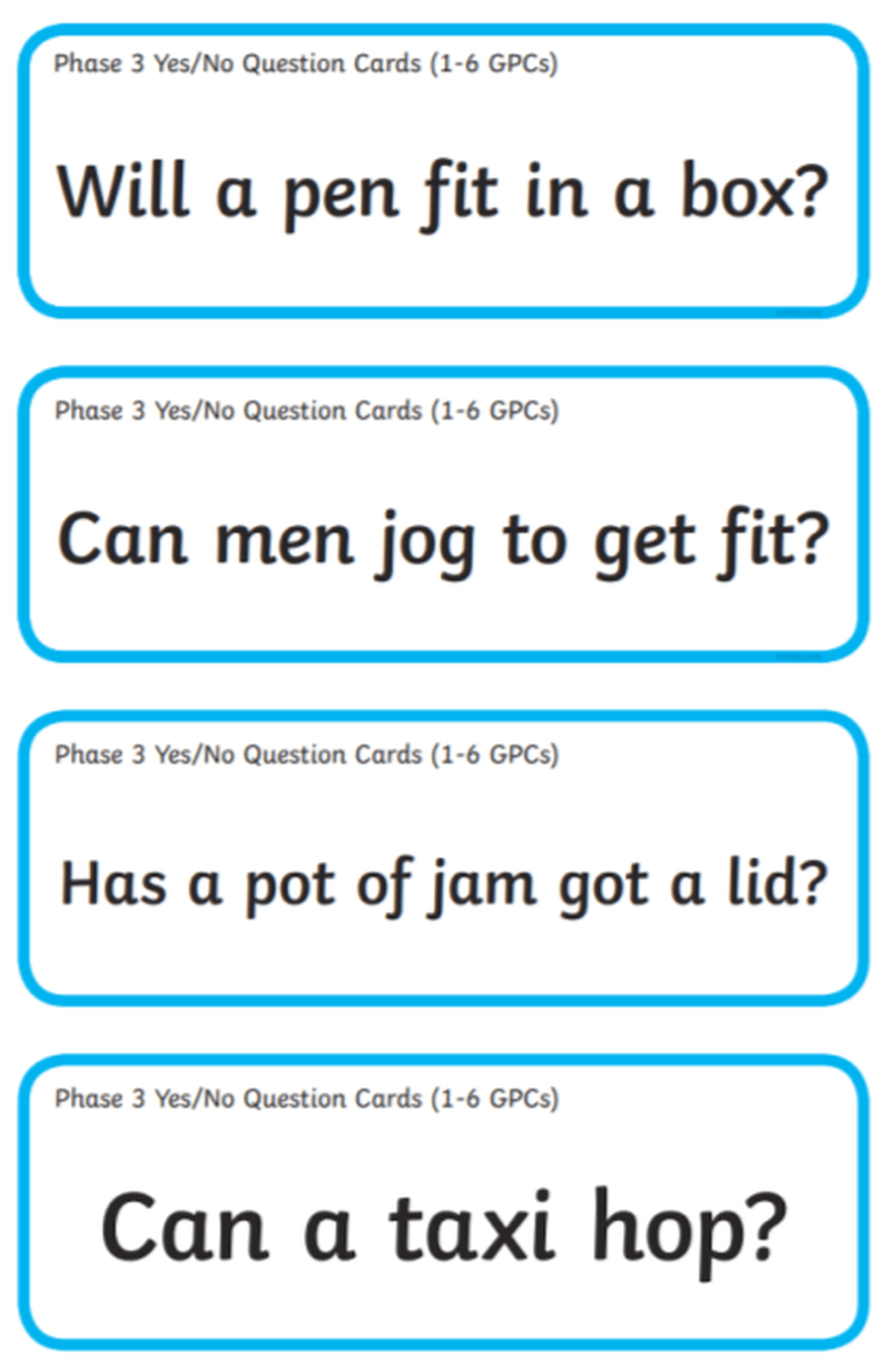 Friday 1st May
We've made it to Friday again so it's time to have a very wild workout with Andy, this time we're visiting the beach! Click the picture below to take you to your next adventure.....
PSED:
It is really hard for the children at the minute, being home rather than in school as they are so used to the social aspect of school life and are undoubtedly missing their friends. If you have a spare wooden spoon lying around in the kitchen why not have a go at making a spoon friend with them?
Whilst you are making it together ask your child:
Who are your friends at school? Tell me their names? What do you and your friends like doing at school? What are you missing most about your friends at school? What do you want to do with your friends when you go back to school?
Another day and another new song with a new concept to learn! This song is all about doubling numbers. At first, just let your child watch it to enjoy the music and rhythm, it's quite a good one! Afterwards there is an activity to complete which will further explain the concept of 'double' to your child and then they can listen to the song as many times as they like so that they know by heart some doubles!
"When we double a number, we add the same amount to it. Have a go with Double 2. Double 2 is 2+2. What is double 2?"
Try the activity below. Don't worry if you can't print it out, just ask your child to draw some ladybirds and add the dots on each side.
29/04/2020
I hope you enjoyed the songs we have been singing the last couple of days to help us count in different steps of number? Go back to them and practise as often as you like! Today we are going to sing a song to help us learn to count in steps of 2...
Next we are going to practise our counting, number recognition and reasoning skills.
We are now working with numbers up to 20 and I will add 2 pictures of pirate treasure. Pirate Pete has counted the treasure and written the number of gold coins he has next to it. But I don't think he's very good at counting coins and I am sure some of them are wrong! Can you help him by counting the coins, saying whether he is right or wrong and why?
Now I need you to go on a shape hunt! If you like you can sing this song whilst you hunt...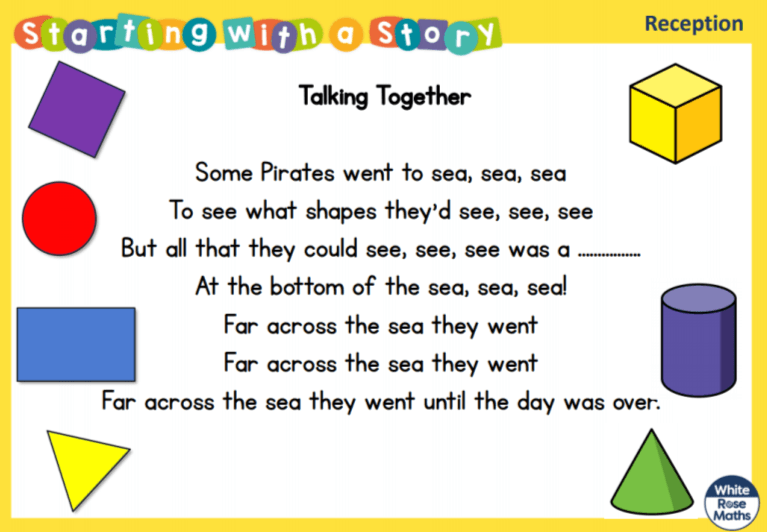 Can you find 2D shapes - circle, square, triangle, rectangle, pentagon, hexagon, octagon?
Can you find 3D shapes - sphere, cube, cuboid, cylinder, pyramid, cone?
27/04/2020
Practise counting in steps of 1, 5 and 10 with this fun video you can dance to. Show me your dance moves on Tapestry as you learn the song and the steps to count in!
So far we have learnt numbers from 10 - 14. Can your child write them down> Can they put them on individual pieces of paper and put them in order?
Click the Numberblocks video for the new number this week...number 15!
Find 15 objects from your house and count them. Can you count them as 1 pile of 10 and 5 ones? Write the number 15.
RE:
This half term the topic is Good News.
Click on the picture below to watch a video of another favourite story, The Jolly Postman' or if you have the story at home read it together.
After reading the book/listening to the story ask your child:
Who received the good news?

How did they receive the good news?

How did they feel?

With your child, tell each other a piece of good news and share amongst each other

Create a dance with your child that shows their excitement on hearing good news and how they share that good news with others. Upload to Tapestry.

Collect items of good news i.e. letters, cards, emails, photographs, certificates etc. which recall your or the children's good news and share on Tapestry.
Our topic this half term is Adventure Stories and we will be spending 2 weeks looking at 1 book (this is week 2). The first book is The Gruffalo. In class I would read the story every day so that your child becomes familiar with the text and can read it off by heart, I would suggest doing the same at home. Below is a topic grid with work on for 2 weeks. Use the grid to choose activities that you and your child will enjoy together and then once complete share photos of your child's work on Tapestry. I would encourage choosing at least 4 activities with Literacy as a focus.
Below is a document with a few ideas on about how you could continue to develop your child's Communication and Language skills whilst you are at home together. Feel free to read and complete any tasks that interests you. There some lovely ideas on there!
This weeks Wednesday Word...