Week 8 - Jack and the Beanstalk
This week we will continue to focus on the story 'Jack and the Beanstalk' with activities on the grid below. Like previous weeks there will be daily phonics and maths activities. Wednesday will be our worship and PE day. Please continue to add your learning to Tapestry, we do love to see what you are up to.
The nursery staff miss you all very much, think of you often and hope you are all ok.
Friday 15th May 2020
Phonics (15/5/2020)
Practise recognising the letters we have learnt so far using a game called Phonics Pop (click on the picture to follow the link). Select Set 1 which covers s,a,t and p. The game will give you a letter and you need to click on the letter each time you see it. You can even change the speed the letters appear to make it trickier!
Mathematics (15/5/2020)
Go on a walk and collect some sticks. Can you find long ones and smaller ones? When you get home try to put the sticks in order from the smallest to the longest?
Why don't you use your sticks to make a picture? Or a shape?
Thursday 14th May 2020
Phonics (14/5/2020)
Look at the 'I Spy' pictures below.
Can you find things beginning with s?
Can you find things beginning with a?
Can you find things beginning with t?
Can you find things beginning with p?
This is also a great activity for building your child's vocabulary. There are some unusual objects so it may be worth naming them and talking about what they can see first.
Mathematics (14/5/2020)
Today we are going to be comparing sizes. We will also introduce simple measuring.
Look at the footprints below. Which ones belong to the Giant? Which ones belong to Jack? How do you know? What is the same about the footprints? What is different?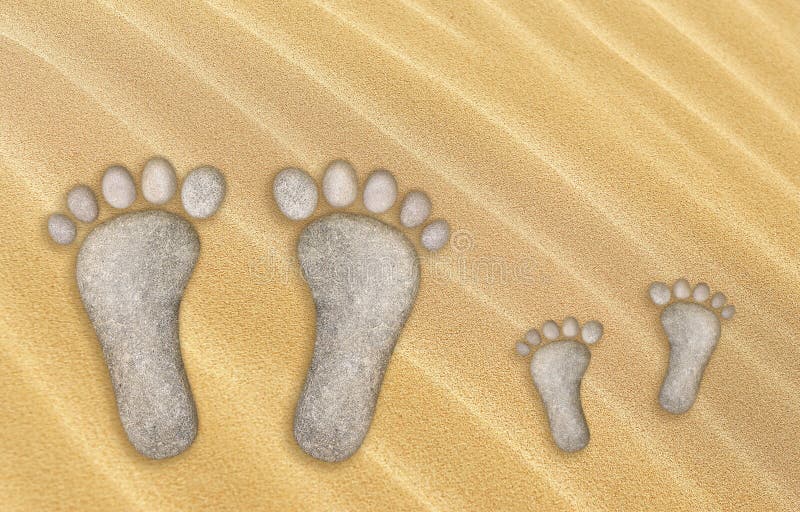 Collect shoes belonging to different people in your family. Are they all the same size? Who's are the biggest? Who's are the smallest? Can you put them in order from biggest to smallest?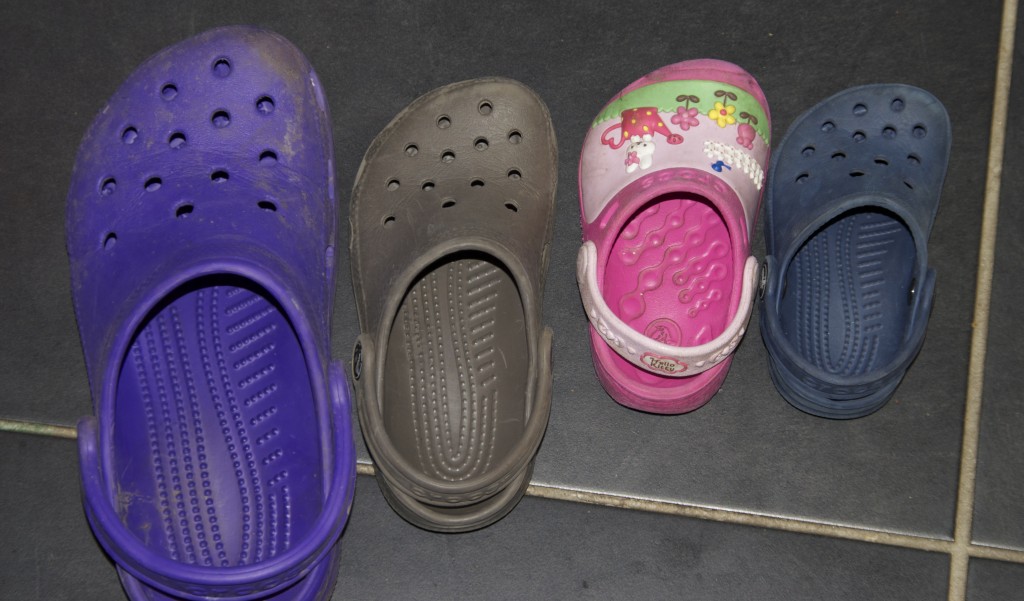 Now have a go at measuring how long one of the shoes is. You could use string, Lego bricks, pennies or pieces of dry pasta. Make sure you start at the heel and go all the way along to the toe. How long is the shoe? How many pieces of pasta long is it? Measure the other shoes.
Wednesday 13th May 2020
Worship (13/5/2020

)

May is the month of Mary, Jesus's Mother. If we were in school we would have a special May Procession in which we would present Mary with flowers we have made.
Make or paint some flowers for Mary. Please share your photographs with Mrs Welch.
P.E. (13/5/2020)
Join Andy in another wild workout. Today we are down in the undergrowth!
Before you click on Andy's picture, do the Sticky Kids warm up - Wiggles and Jiggles. Click on the Sticky Kids picture for the music.
Tuesday 12th May 2020
Phonics (12/5/2020)
This week we are exploring the sound and letter 'p'. Re-watch Geraldine as she looks for things around her house beginning with 'p'.
Try the two activities below. In the first activity you need to find all the pumpkins which have a 'p' on them. Can you find them all?
In the second activity you need to find all of the things which begin with the /p/ sound.
Mathematics (12/5/2020)
This week we are exploring number 7. Re-watch the NumberBlocks episode from yesterday.
Draw a beanstalk on the ground outside using chalk or a paintbrush and water. Or use an old roll of wallpaper inside. Add 7 leaves and write the number inside. Help your child to climb the beanstalk by jumping on each numbered leaf, saying the number as they go. Then try either throwing a stone onto one of the leaves for your child to jump to or tell them the number you want them to climb to.
Monday 11th May 2020
Phonics (11/5/2020)
Watch Geraldine Giraffe as she explores the letter 'p'.
In the clip Geraldine looks for things beginning with 'p' around her house. Can you go on a hunt around your house for things beginning with 'p'? What did you find? Use the things you found to make 'Silly Soup'. Parents, your children will be familiar with Silly Soup as we often do this activity in Nursery. You will need a large bowl and a wooden spoon. Add an object at a time, stir up the 'soup' and sing the song:
'I'm making lots of silly soup,
I'm making soup that's silly,
I'm going to cook it in the fridge,
To make it nice and chilly!'
For a demonstration look at the link in Week 5.
Mathematics (11/5/2020)
Watch Numberblocks to begin to explore number 7.
Go on a number 7 hunt around your house or while you are on your daily walk.
Then make collections of 7 objects - 7 pegs, 7 cups, 7 biscuits and so on. Count the objects carefully. Can you say how many you have?
Can you do 7 jumps, spins, claps or stamps?
Now practise representing 7 using your fingers, pictures or marks on paper. Have a go at writing the numeral using the rhyme below. You can write it in sand, flour, using chalk or water on the ground or on paper.