Week 8
Expectations-BBC Bitesize
Teachers
Teachers will ensure that the weekly distanced learning page on their class page has all the information and links for the pupils to access a broad and balanced curriculum each week.
Teachers will continue to monitor and track the attainment and progress of pupils using the Math's Scores and daily writing produced by the pupils.
Teachers will signpost pupils and provide further guidance and support for any pupils who may need further intervention or support.
Teachers will continue to adapt their practice to ensure that all pupils are being supported during this time.
Parents
Parents will enable their child/ children to access the daily teaching and learning via the weekly distanced learning page.
Parents will expect their child to complete any Math's Quizzes and will support their child in submitting their name and score.
Parents will upload their child's writing daily and send it to the class email. five@sacredheart-church.lancs.sch.uk
Parents will raise any concerns with the school and will continue to have open communication with the school during lockdown.
Pupils
Pupils will log onto the BBC Bitesize website each morning and complete the English, Maths and Foundation Subject content for that day.
Pupils will submit their name and Math's score following a quiz via the link below.
Daily writing using the teaching and learning during the week to generate the focus for the writing will be uploaded and sent to the class teacher via class email five@sacredheart-church.lancs.sch.uk.
Pupils will complete any additional work for Religious Education, PSHE or other topics and send photos of their learning to head@sacredheart-church.lancs.sch.uk
Please read this letter and let's get involved!
Dear Parents
We're really excited to invite you to get involved in a special #YVatHome project over the next few weeks!

Young Voices, the current Guinness World Record holders for the world's largest simultaneous sing are staging the the World's Largest Children's Choir at Home for a record breaking #PowerInMe Singing Challenge and dedicate it to all our teachers.

On 2nd June 2020 - you are invited along with families and children from across the world to pay tribute to all teachers by joining together to sing "The Power in Me" from the safety of your own homes.

You can register your involvement at youngvoices.co.uk/powerinme to access learning resources for the song. More importantly - we are asking you to share this email with your parents and children to get them directly involved.

In the weeks leading up to the main event on 2nd June, you are encouraged to take part in the #PowerInMe singing challenge and to film yourselves singing the song's lyrics "I've got the Power In Me" and post it online with the hashtag to see who responds completing the song's chorus "You've got the Power in You!".

It is all explained here by David Lawrence and Francisco Nunez.

There are also a series of online workshops to prepare you for the big day:

Tuesday 12th May 4pm UK/11am EST - 'Conductor Swap' - David Lawrence runs an online rehearsal/workshop for children in the US
Thursday 14th May 4pm UK/11am EST - Rebecca Lawrence interviewed by Gigi Morley on being a composer and composing the Power in Me
Tuesday 19th May 4pm UK/11am EST - 'Conductor Swap' - Francisco Nunez runs an online rehearsal/workshop for children in the UK
Thursday 21st May 4pm UK/11am EST - Andy Instone will run a live movement session to teach the moves for Power in Me for everyone who has signed up

Have you got the power in you? Get involved!

#PowerInMe


Stay safe and keep singing
Maths - Fluent in Five for the week.
Your daily 5 minute maths work out!
Click on the sign below for your daily teaching and Learning for English, Mathematics and Foundation Subjects.
May– The Month of Our Blessed Mother Mary
May is an important time for Catholics to remember our Blessed Mother Mary. We would like the children to make flowers and write prayers for Our Blessed Mother Mary
and then take a photo to send into school via head@sacredheart-church.lancs.sch.uk.
We would also like to organise a virtual May procession at the end of the month and will provide further information in the coming weeks.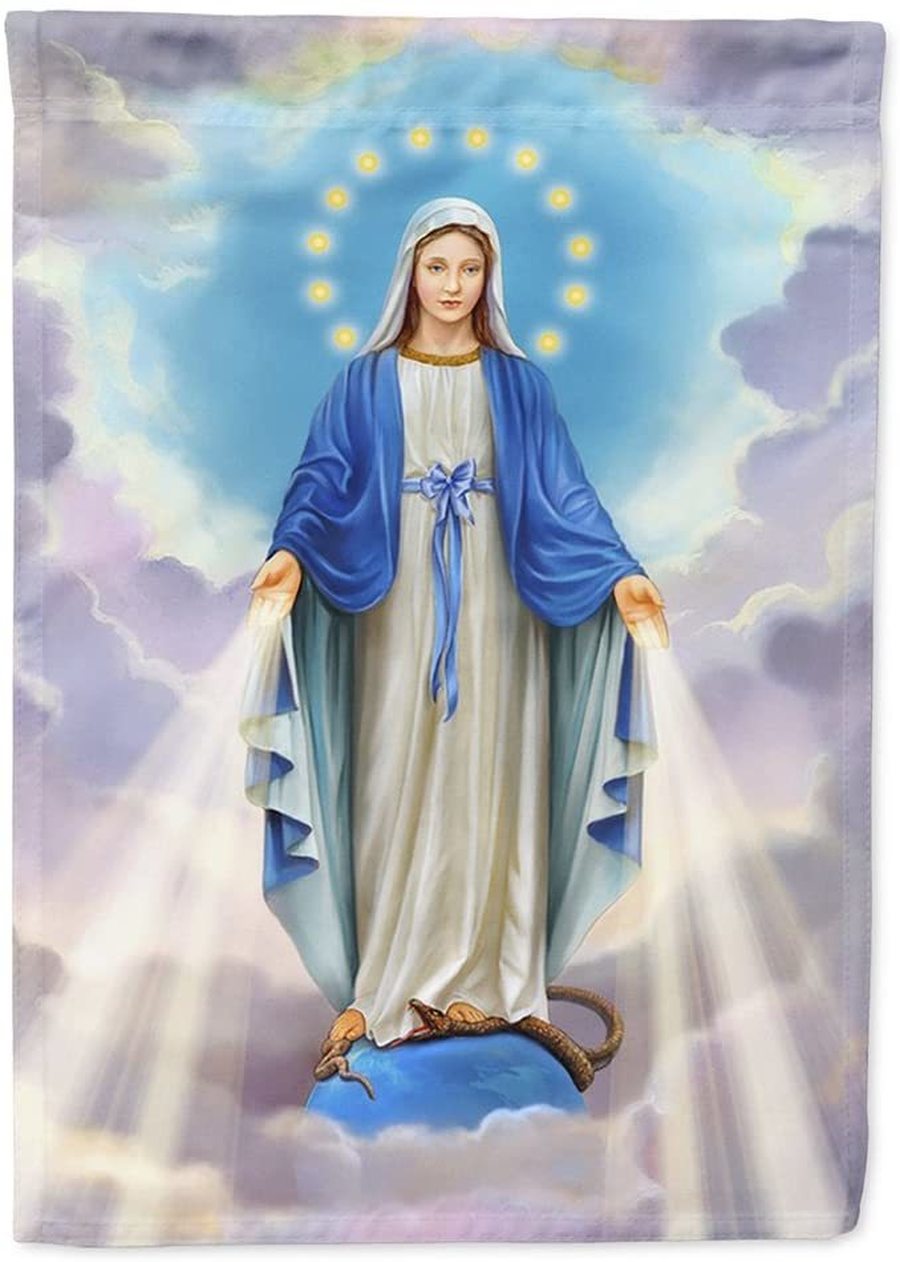 Read about Pentecost below and answer these questions:
What changes can you find in people's feelings, actions and words?
How did the crowd react?
How did the onlookers respond?
Read about Peter's message and answer these questions:
What did Peter tell the people of Israel to do?
How did the people respond to Peter's message?
How did it shape their lives?
Imagine you were in Jerusalem at the time and have just been baptised. Write a letter to a friend who has not heard about Jesus, giving reasons to show how belief in the transforming power of the Holy Spirit has empowered you and changed your life.
Make a list of all the things you have done or could do to stay positive or cheer other people up around you.