Week 6
Expectations
Teachers
Teachers will ensure that the weekly distanced learning page on their class page has all the information and links for the pupils to access a broad and balanced curriculum each week.

Teachers will continue to monitor and track the attainment and progress of pupils using the Math's Scores and writing produced by the pupils.

Teachers will signpost pupils and provide further guidance and support for any pupils who may need further intervention or support.

Teachers will continue to adapt their practice to ensure that all pupils are being supported during this time.
Parents
Parents will enable their child/ children to access the daily teaching and learning via the weekly distanced learning page.

Parents will expect their child to complete the Math's Quiz on a Monday and Friday and will support their child in submitting their name and score.

Parents will upload their child's writing and send it to the school.

Parents will raise any concerns with the school and will continue to have open communication with the school during lockdown.
Pupils
Pupils will log onto the Oak National Academy each morning and complete the English, Maths and Foundation Subject content for that day.

On each Monday the pupils will use the Math's Quiz Score link to submit their score for the Math's quiz. They will also submit their name and Math's score on a Friday via the link below.

Each Friday the pupils will submit a piece of writing using the teaching and learning during the week to generate the focus for the writing. This piece of writing will then be uploaded and sent to the class teacher via four@sacredheart-church.lancs.sch.uk.

Pupils will complete any additional work for Religious Education, PSHE or other topics and send photos of their learning to head@sacredheart-church.lancs.sch.uk
Here are your weekly PE challenges.
Click on the acorn below for your daily teaching and Learning for English, Mathematics and Foundation Subjects.
Fluent in 5
Here are your Fluent in 5 for the week. Complete a page daily in your green exercise book.
Math Challenge
If you fancy a challenge try out the Math challenges below. Good luck!
Well done to Tomek and TJ for joining and participating on Rapid Router.
Rapid Router
I've added our class onto code for life which is very much like the Scratch programme you have used in school. To access the site, click on the image below. Once on the site, click on login and then fill in your details which are given in the document below. You will be able to see how your friends are doing so there is no need to access other people's. I will also be able to keep tabs on who is accessing this site and the progress they are making.
Happy coding!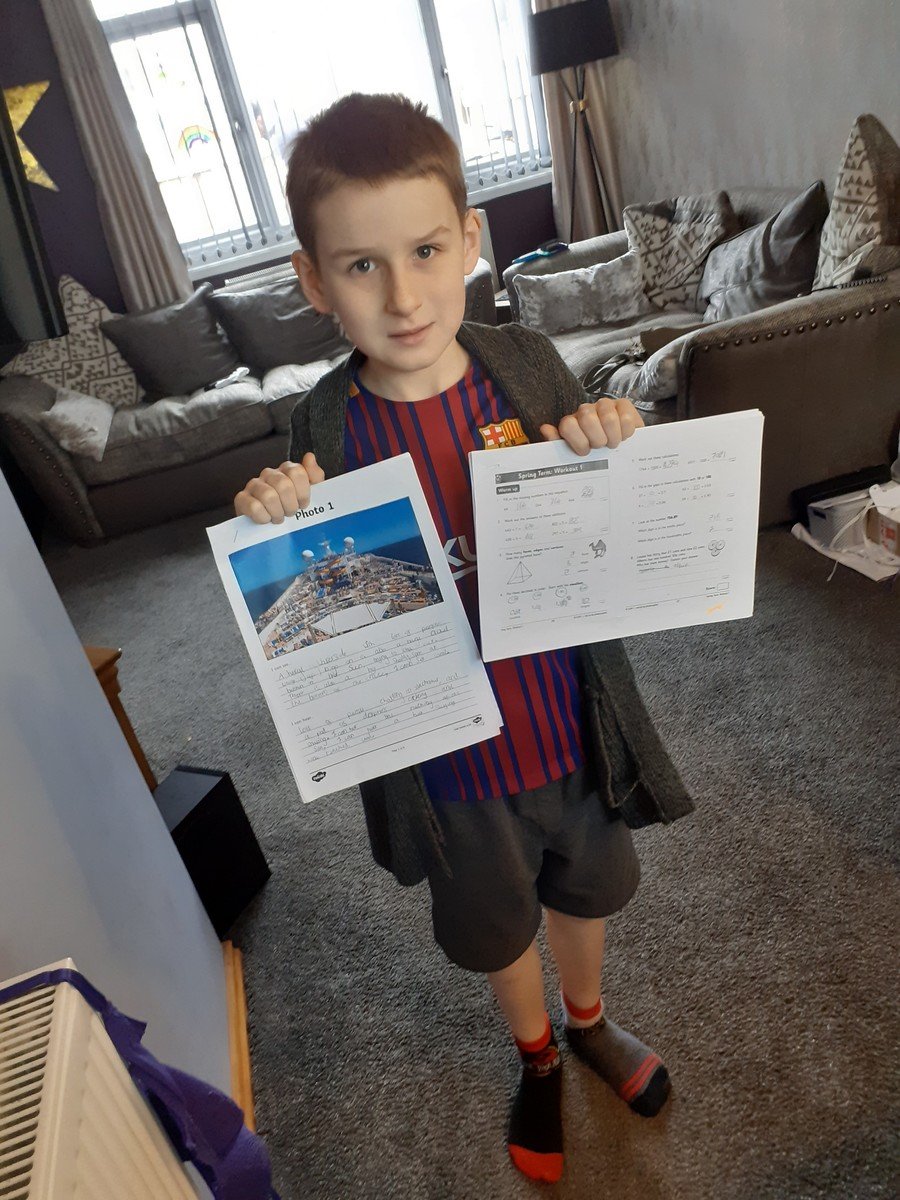 This week's spellings. Make sure you practice them every day by using one of the activities shown below.
Learning Focus 1 - Pentecost
Pentecost Sunday is celebrated 50 days after Easter. Pentecost comes from pentekoste which means fiftieth in Greek. This event is celebrated to commemorate the gift of the Holy Spirit. After Jesus' resurrection from death, after the crucifixion, he remained among his friends and family for forty days.
Read through the power point below and click on the image to watch a video about this special event.
Now you have listened to the events of Pentecost, think about the following questions:
What happened to the friends of Jesus?

How would this help people to spread the Good News?

How would you have felt on hearing Peter's message?

What reaction did the people have who heard Peter speak?

What effect did it have on their lives?

How does the power of the Holy Spirit change people's lives?

How could you be bearers of Good News in school or at home?
In your green book, either draw your own version of a picture showing Pentecost (use google images for ideas) or write a poem about the events which took place.
This week you will be looking at mental health and emotional wellbeing. Go through the power point activities using the resources uploaded below to help you. You can complete your activities in your green exercise book.