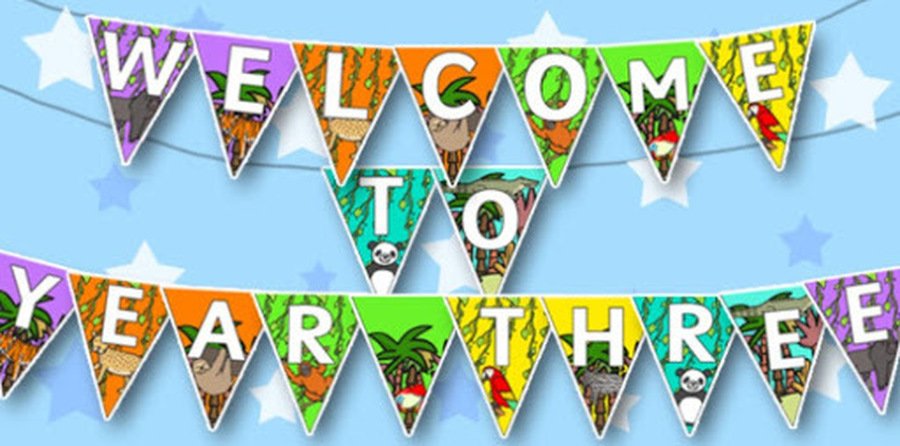 In class PE we are doing the topic Dance - Myths and Legends. We are learning about movement, dance and how we can move like different characters or people from different times.
We have loved being Greek Hero's and learning some dances from Just Dance.
Indoor
Black PE shorts

White T shirt

Black pumps
Outdoor
A black track suit

White T shirt

Trainers
Earrings and other jewellery items are not allowed to be worn during PE sessions.
Look what we've been doing in Class 3
ICT - Information Computer Technology
In ICT we are learning to combine photography, videography, sound and word processing. Over the next five weeks we will be working in small groups, to create a PowerPoint presentation. Our topic is 'There's no Place Like home', we will be tying our Geography and History unit in with ICT.
Class 3 will be taking photographs of our school, interviewing other students, learning to film and researching the history of Hyndburn. We are really looking forward to working on our project!
World Book Day - Our Potato People
This year, Sacred Heart decided to decorate potatoes as book characters rather than children dressing up. The creations were wonderful. We had The BFG, Winnie The Pooh, The Gruffalo and Mr Bump as well as many more book characters. We'd like to say a big thank you to all the parents who helped their children to take part and decorate a potato. See below for a photograph of the amazing potatoes
Some colouring sheets for your windows
We are continuing to learn how to play the recorder and have managed to learn most of the key notes. Our class have really enjoyed learning to sing and play 'Mamma Mia'. Notes we have learnt to play are A, G, B and C.
In Spring 1, we wrote and performed our own songs in front of the class. When we are more confident, we are looking forward to performing in front of the school.
Meet Lightening, the Christmas Reindeer.
We were lucky enough to meet a friendly, soft reindeer. His name is Lightening and we got to pat him.
On Wednesday 15th January our class was in in charge of running the school assembly. Our topic was 'Our Talents' and how we all have our own unique talents and abilities.
We decided to use The Parable of Talents, to help us send our message. Each member of the class was given a very important job to do, whether that was making props, being a narrator or being one of the main characters.
We loved running the class assembly and although we were a little hesitant, we did a fantastic job!
What our parents thoughts:
Absolutely fabulous Year 3 play. The children all performed brilliantly as always - Loved it!
- Ethan's Mum
The reading was really well done and the play as a whole was excellent.
- Lexani-Mai's Dad
Fantastic performance. It is refreshing to see Jesus at the heart of an assembly.
- Grace's Mum
I really liked the assembly and they did a really good job and are learning new things everyday. Well done everyone.
- Subhan's Mum
Some pictures from our Ash Wednesday Service with Father O'Brian.
This half term we are focusing on 'Journey with Matthew'. Our class will be following on from the birth of Jesus and the arrival of the Three Wise Men right through to the coming of the Kingdom of Heaven and The Passion and The Resurrection.
We will focus on journeying with Christ and sharing his way of life and how we celebrate the key elements of his life, at Sacred Heart RC Primary School and around the world.
We are looking at LIGHT and SHADOWS.
Please remember to sign your reading logs at least 3 times per week and hand them in!
In Spring 2 we will focusing on Folktales and Biographies. We are very excited to be reading a range of different texts and creating our own exciting stories and Biographies.
The main theme of our folktale will be based on the story of Rumpelstiltskin. A story of a poor millers daughter, who meets a sneaky goblin. Together they trick the King so she can marry the prince. We learn that nothing come for free and we must always pay a price for the things we want.
In learning about Folktales we will be listening to and discussing a range of fictional texts, retelling a range of stories, including fables and folk tales. Sequencing and discussing the main events in stories and identifying and discussing themes such as good over evil, weak and strong, wise and foolish, mean and generous, rich and poor.
When looking at Biographies we will be listening to, reading and discussing a range of biographies and evaluating how specific information is organised within a non-fiction text such as text boxes, sub-headings, contents, bullet points, glossary, diagrams.
We loved working in small groups and sequencing the story of Rumpelstiltskin. We loved performing the story for our class as well.
Drama workshop - Fortunately the Milk
To celebrate world book day on Thursday 5th March, our class were lucky enough to participate in a drama workshop. We acted out scene from the Neil Gaiman story, Fortunately the Milk.
Click on the link below to listen to the interesting and funny adventure of Dad, pirates, dinosaurs and more!
'For Every Child' by UNICEF
'Whoever we are, wherever we live these are the rights of every child under the sun, and the moon and the stars.'
This half term we will be looking at the book, 'For Every Child' published by UNICEF. Drawing from the fifty-four principles adopted by the UN Convention of the Rights of the Child, this book provides an in-depth look at fourteen of the declarations that affect a child's everyday existence.
We will be using these 14 principals to guide our learning in PSHE and support our whole school focus, around Keeping Me Safe week.
Year 3 pupils made Design and Technology Projects linked to their topic- Friday 1st November 2019
The Pupils in Year 3 have been learning about Forces and Magnets
The children were investigating objects to see which were magnetic and then sorting them using a Venn diagram.