On Wednesday 15th March a mixture of year 3 and year 4 children took part in Hyndburn Dance Festival at Oswaldtwistle Civic Theatre.
The children performed 'Bagdad Bazaar' a dance from Ali Baba and the 40 thieves on stage in front of over 100 people.
On Friday 28th October the children had a sport themed non uniform day. The day was organised by Mr Marcin Brosztek (TA) and he asked children to come to school in their sporty clothes for a donation of £1.00, the children and staff raised a massive £173.00. The money was then put with some money they had raised in July and added to with school funds to buy some new goals for the children to use during playtime and after school clubs. The new goals arrived this week (Friday 11th November) and have been set up on the field and used already.
The children are super proud of their achievement!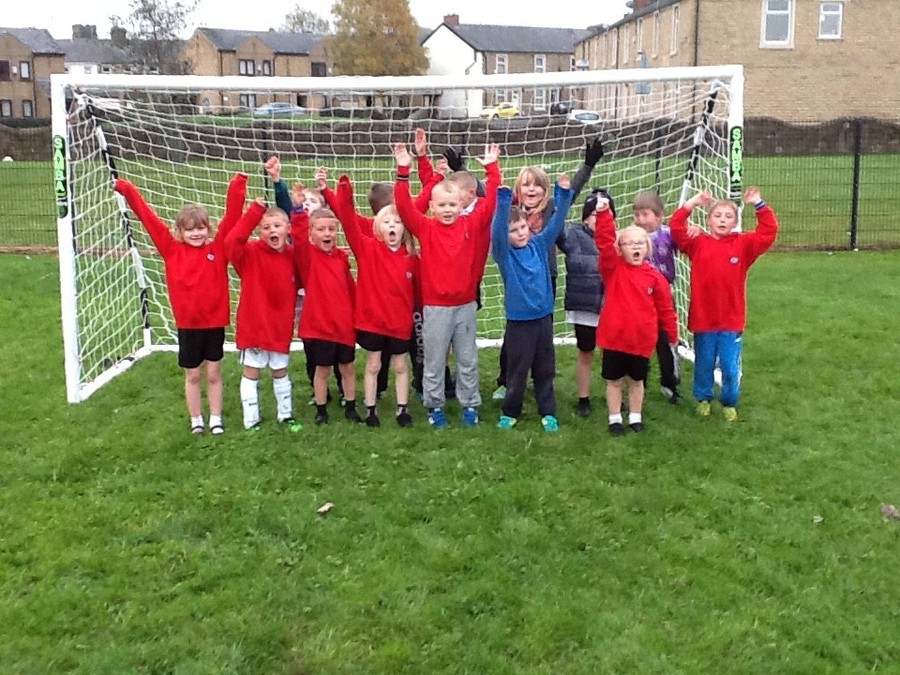 The parents, children and friends of Sacred Heart have raised a huge
£433.49
by having a Pink and Blue day.
Children and staff paid at least £1 to raise funds for a cold cot for bereaved parents. This is a cause close to our hearts and we are very proud of and thankful to all who contributed.
Thankyou!