Year 3 have been learning all about spirituality through art.
We listened to pop,Rock,Classical and Jazz and Painted how it made us feel.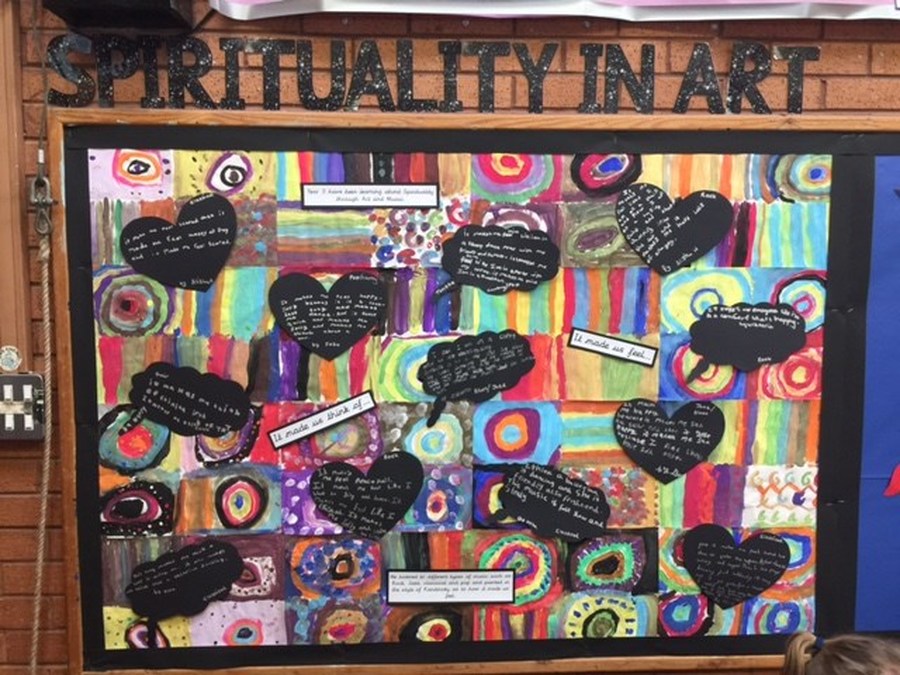 YEAR 3 have been designing and creating Greek vases. We looked at patterns and researched Greek vases.
We then created our own art of clay.
Year 3 went to the Catalyst discovery centre in Widnes.
Alisha Anwar said: She said it was a good trip. Alisha also said we mixed some liquid and it turned in to different colours , And year 3 went to the theatre ,They watched the science show which we all enjoyed. She said I wish that I can go back there and have fun.
Year 3 have been weighing objects using scales and measuring things such as pencils books cubes and many other things to. Year 3 have really enjoyed doing this.