On Tuesday 19th December the children from the Foundation Unit went to Adventure City to enjoy the new area as a well deserved treat for all their hard work over the busy Autumn term! They had lots of fun, as did all the adults who took them!
On Friday 15th December the children from the Foundation Unit joined together in the school hall to perform 'Our Very Own Nativity!' It was very daunting being on the school stage in front of so many parents but the children did a fantastic job of acting out the Christmas story and singing the songs they had learnt beautifully.
On Wednesday 13th December the children invited their parents into class for a 'Christmas Craft Welcome Wednesday'. The children and their parents enjoyed completing a variety of Christmas craft activities as well as showing them around the classroom and what activities they enjoyed completing.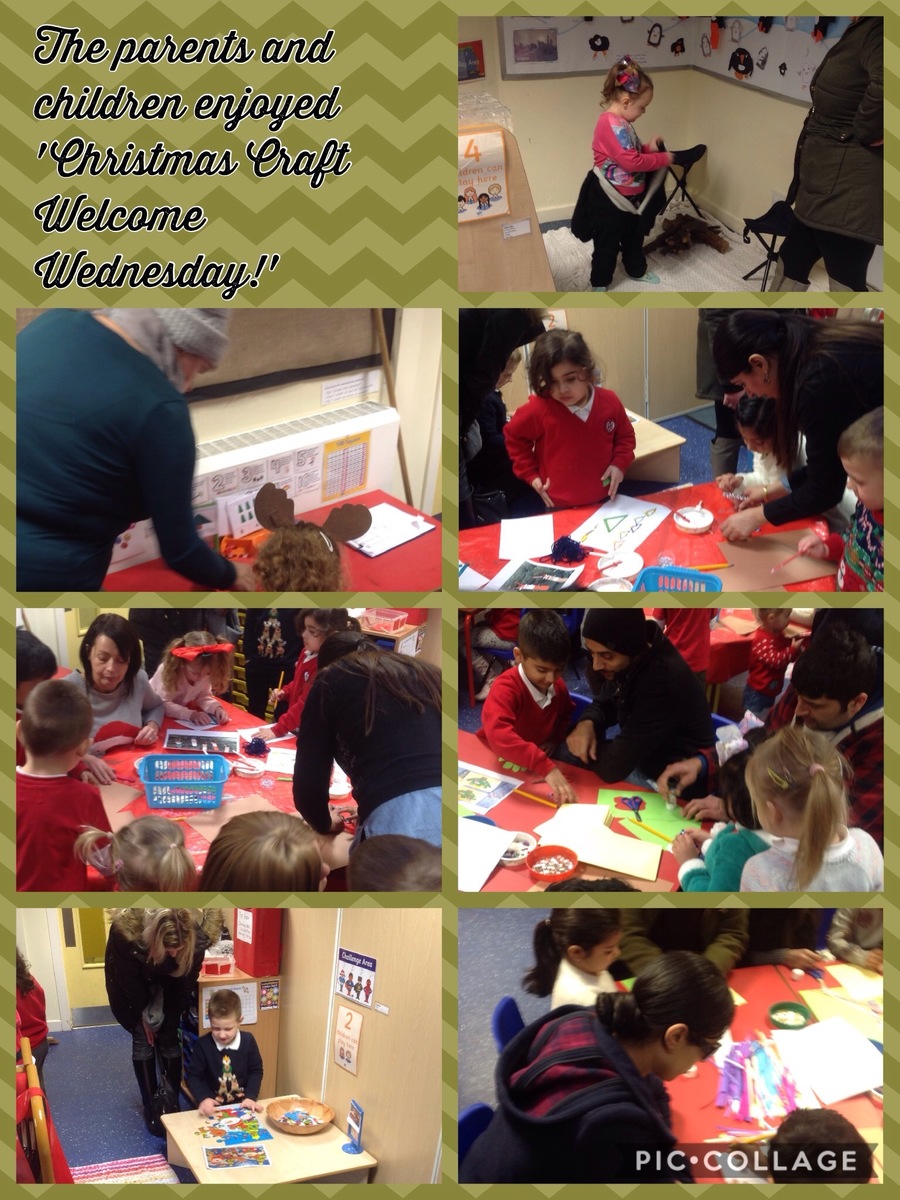 This half term the children have enjoyed learning about the South Pole. At the end of the half term the children brought in projects that they had made at home with their parents to show what they had learnt about the topic. Below are some of the photos of what the children made.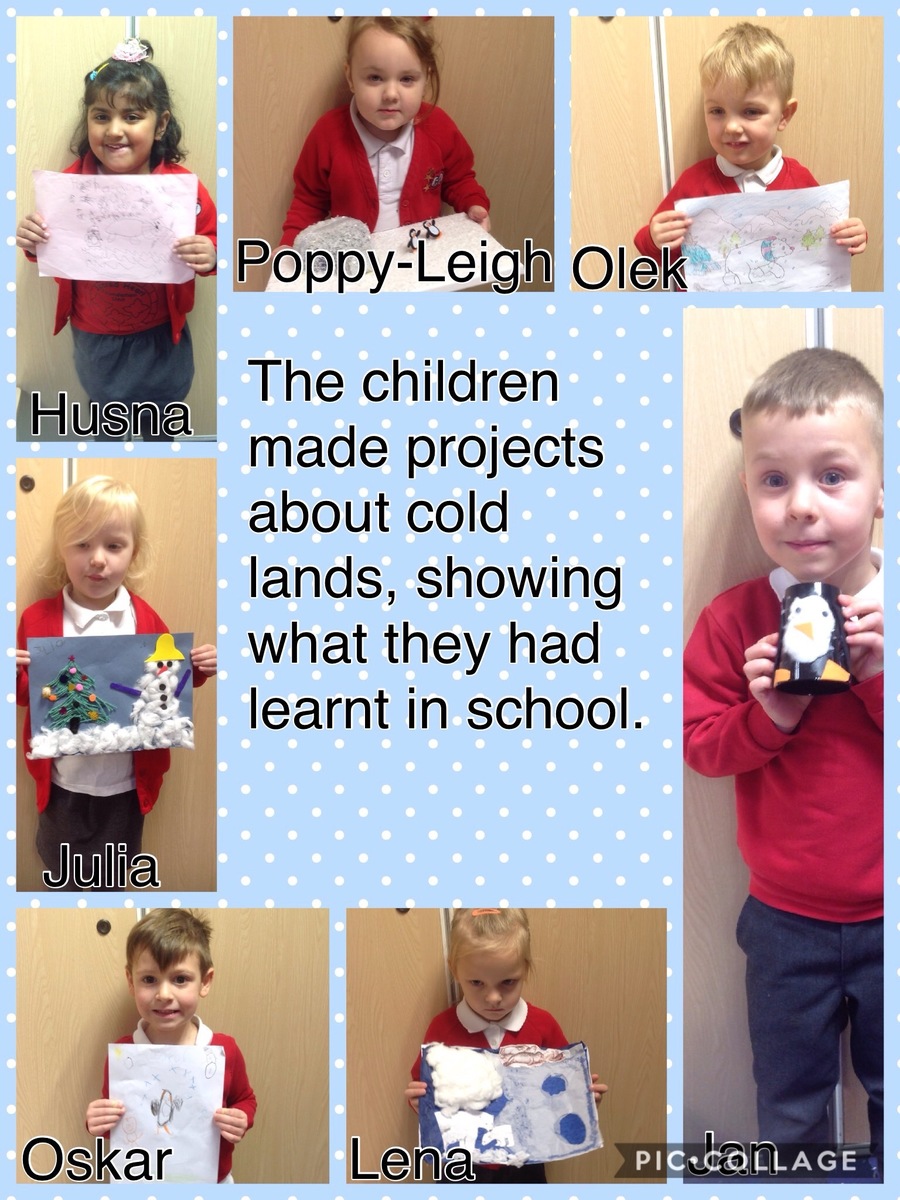 Monday 6th November
Bonfire Night Mini Topic


This week we will be having a mini topic on Bonfire night. Activities we will access include:
Fire station visit, recounting what we did
Fire station role play (outside)
Bonfire Night role play/small world
Making junk models of rockets and fire engines
Firework playdough and funky fingers
Firework pencil control
Fire engine jigsaws
Learn the letters (graphemes) g, o, c, k
Explore 3D shapes
Bonfire painting (outside with balls, on the computer)
Bonfire music and stories
As part of our mini topic on Bonfire night at the beginning of the term, the Reception children visited the Fire Station where they met Firefighter Dave and Firefighter Shaun. Unfortunately, the two fire engines were out on a job so the children couldn't look at them, spray water or sit inside the engine. The children did, however, get the chance to look at the aerial ladder platform. They looked at and tried to lift a hose that was kept in it (it was really heavy), they watched the lights flash and listened to the sirens - it was very loud! The children also watched as Mrs Berry dressed up as a firefighter and then Firefighter Dave got dressed in just 30 seconds! The children then tried a helmet on and enjoyed having a look around the fire station.