Welcome back after half term! Please click here for our newsletter and curriculum overview.
This half term we will cover two mini topics: The Very Hungry Caterpillar and Under the Sea. We also have Race For Life, our Sport's Day and Teddy Bear's Picnic amongst other things to look forward to. It's going to be a busy final term!
Week beginning 10th July 2017
On Monday we dug up our potatoes. We washed, chopped and made them into chips. They were delicious!
Our story this week has been Rainbow Fish by Marcus Pfister.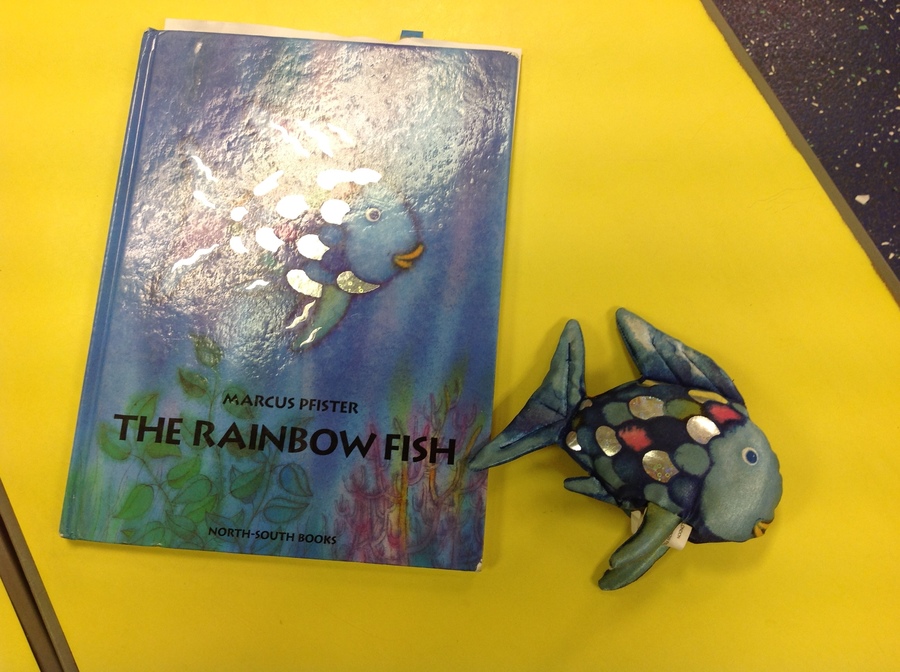 This week we have also enjoyed our Teddy Bear's Picnic. We played on the field, used the parachute and had a visit from the ice-cream van. Here are some of our photos.
Week beginning 3rd July 2017
On Monday we had our Eid party. We coloured in prayer mats, drew Mendhi patterns, played games and enjoyed some delicious food.
In music we made our own shakers. We listened to different things we could put in our shaker, then chose which sound we liked the best. We used our shakers during our music time at the end of the session.
We have been talking about shapes this week too. We have selected different shapes and we have looked for shapes in the environment.
Here are some pictures from our Funky Fingers this week.
Week beginning 26th June 2017
This week, as well as continuing our topic about under the sea, we have been busy baking and decorating cakes for our Summer Fair. Thank you to all those who donated cakes, as well as all those who came to the fair.
Under the Sea
We have now started our new topic. Here are some pictures of what we have been up to so far.
Our chicks
We have loved getting to know our newly hatched chicks. The children have shown such interest and care towards them. We are surprised at how big they have grown! During the warm weather we made a little run outside for them. Sadly, we have now said goodbye to them because they have moved to a larger space.
Sport's Day
On Thursday 22nd, we held our Sport's Day. We took part in activities such as the lemon and spoon race, an obstacle course, score a goal, balancing a bean bag on our heads, jumping with a bean bag between our knees and running with cups of water. We worked hard in our key worker groups and all did very well. In the morning Mrs Llewellyn's group were the overall winning team and in the afternoon, it was Mrs Teoli's group who came first.
Race For Life
On Thursday 15th June we took part in Race For Life. In nursery we did our own Toddle Waddle. We walked (or ran!) around the field five times. Thank you to all those who sponsored us, and thank you also to all those parents, friends, grandparents and family who joined us to support us.
The Very Hungry Caterpillar
We read the story of The Very Hungry Caterpillar and have been doing lots of caterpillar counting, have made our own caterpillars and butterflies, found out about the lifecycle of a caterpillar and made and measured our own playdough caterpillars. In Funky Fingers our very own munching hole puncher 'caterpillars' ate through leaves!